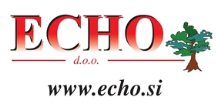 We are happy to announce that ECHO d.o.o. have been appointed as our distributor for Slovenia. Located in Slovenske Konjice, they are ready to provide local support for users of Classic Filters products.
As with all our distributors, ECHO combine great experience with excellent customer service. This is something we pride ourselves in providing to all users of our products.
If you need any assistance selecting the correct filter housing for your application give them a call.
A big welcome to ECHO from everyone at Classic Filters!
We are expanding our global distributor network and if you have an interest in working with us please make contact and we show you everything we offer.
Our distributor network enjoys great support and technical information giving them confidence to talk about all aspects of filtration and the related applications.
Contact us today!